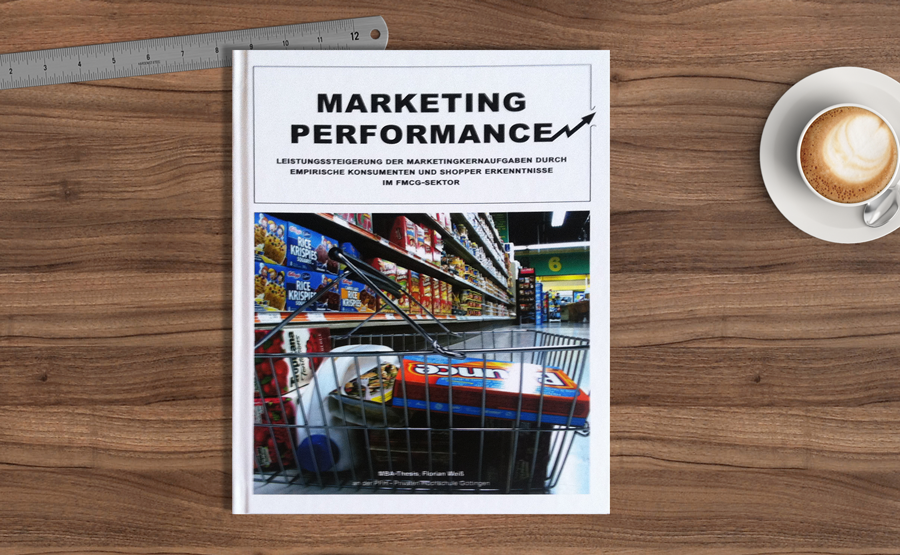 In March 2015, I completed my MBA thesis on "Marketing Performance – Improving marketing core activities through empirical consumer and shopper insights in the FMCG sector". The thesis analysis which marketing factors are important for brand growth and market penetration and what this means for the management of marketing, innovation and design.
It covers the following topics: marketing performance systems, FMCG business trends, marketing science, omni-channel management and shopper marketing.
If you are interested, request a copy (in German language only).